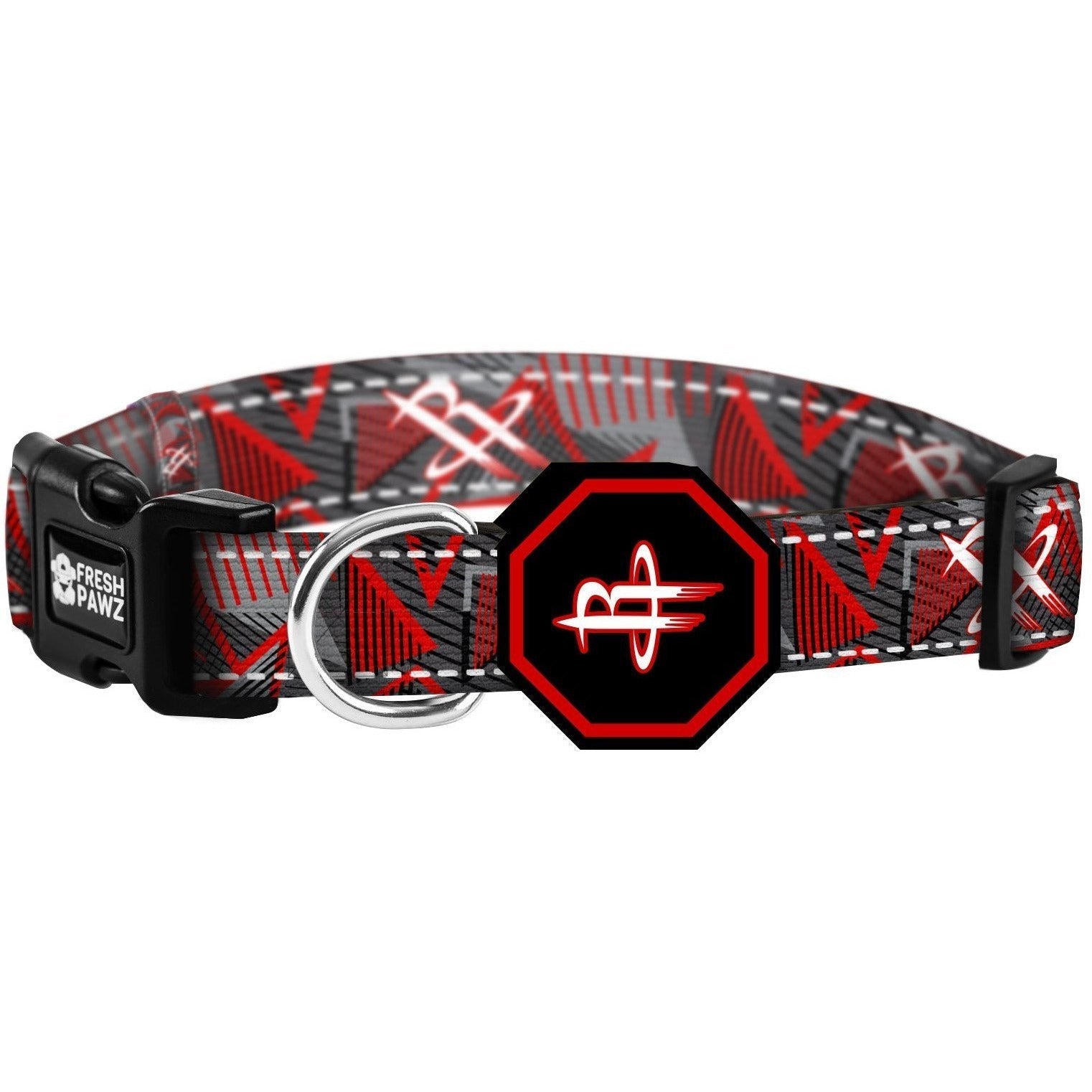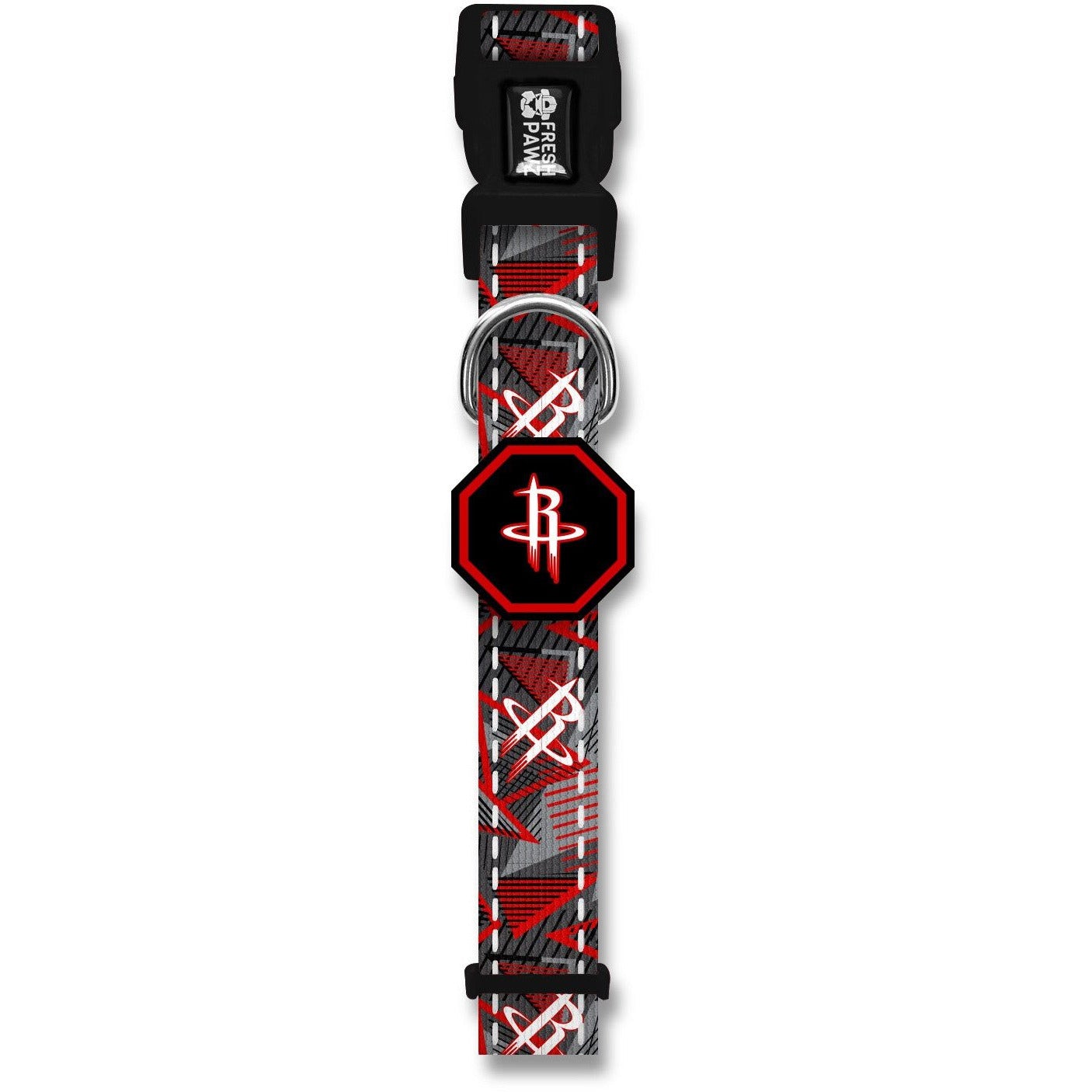 Houston Rockets X Fresh Pawz - Hardwood | Collar
As one of the most storied NBA Franchise, the Houston Rockets have been home to some of the NBA's most iconic players -- Olajuwon, Drexler, Barkley, McGrady, Ming. Now, the officially licensed Houston Rockets x Fresh Pawz collab, the Rockets come home to the newest dog collar. Each collar features the signature Rockets logo and colorway to provides the perfect match alongside the iconic dog leash and Harness.  

Neoprene padding inside for extra comfort and quicker drying
Sublimated Polyester Strap, weather resistant, & soft
Branded buckle with 4-point lock system for added safety
Stitch Cover to protect the stitching featuring our Logo
Fully Adjustable
Officially Licensed Products
Please use the size chart to find the best fit!

S - 11"-15.3" Neck, Strap Width 0.6" (Not Recommended with Large Leash)
M - 13"-20" Neck, Strap Width 0.8"
L - 16"-26" Neck, Strap Width 1"