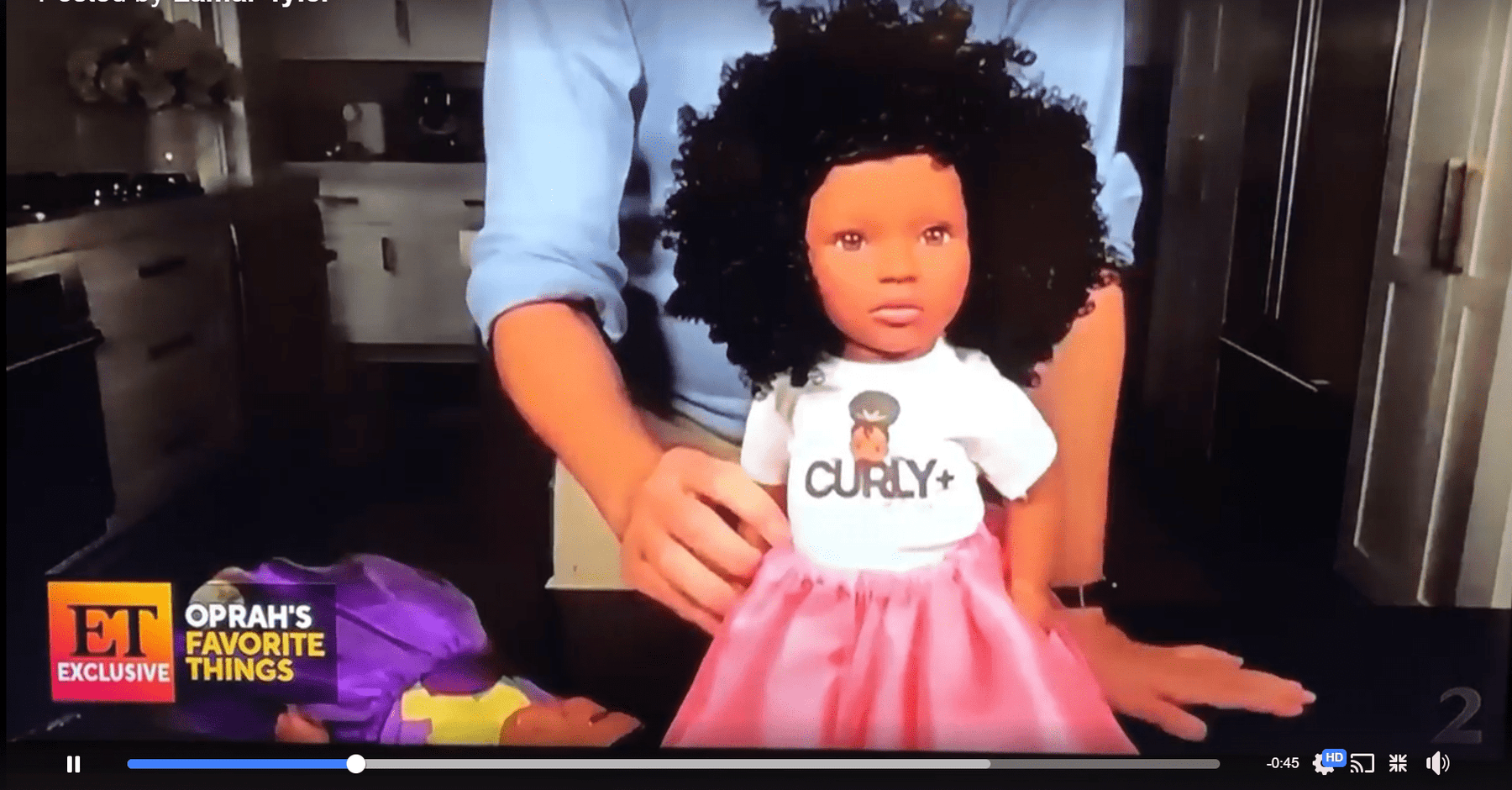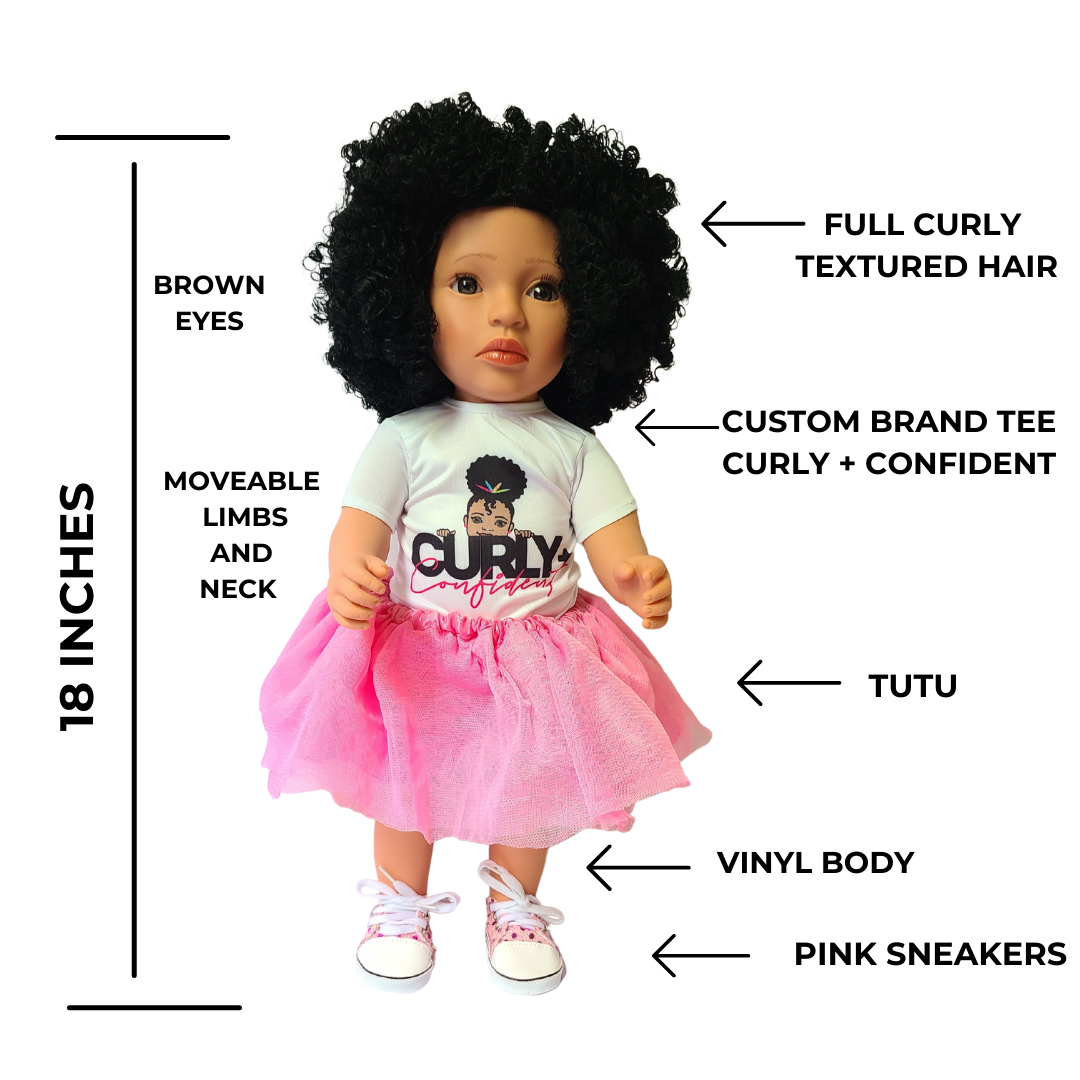 Beautiful Curly Me Leyla Biracial Doll
"Beautiful as the night," Leyla is confident in her brown skin. She stands tall with her afro and beautiful curls that frame her face. Her friends call her the Fro Queen. 

Your new best friend is a fun-loving girl who dreams of being a scientist and a dancer when she grows up! Her favorite subjects in school are science, math, and dance. She enjoys learning dances from around the world, especially African dances.
This limited edition of the 18 inch Beautiful Curly Me Leyla doll has a very fair skin color, lifelike brown eyes, realistic black curly hair, and a body, head, and limbs made of smooth vinyl.
Leyla comes wearing:
A Curly + Confident print doll tee

A purple tutu skirt

Matching purple sneakers
Specifications
Care instructions: Dress: Hand wash cold, line dry
Doll and sneakers: Wipe clean with a damp cloth
Materials:
Doll: Vinyl, modacrylic hair fiber
Dress: cotton and mesh 
Sneakers: 
With every Beautiful Curly Me doll purchase, a doll is donated to a girl in need on your behalf.