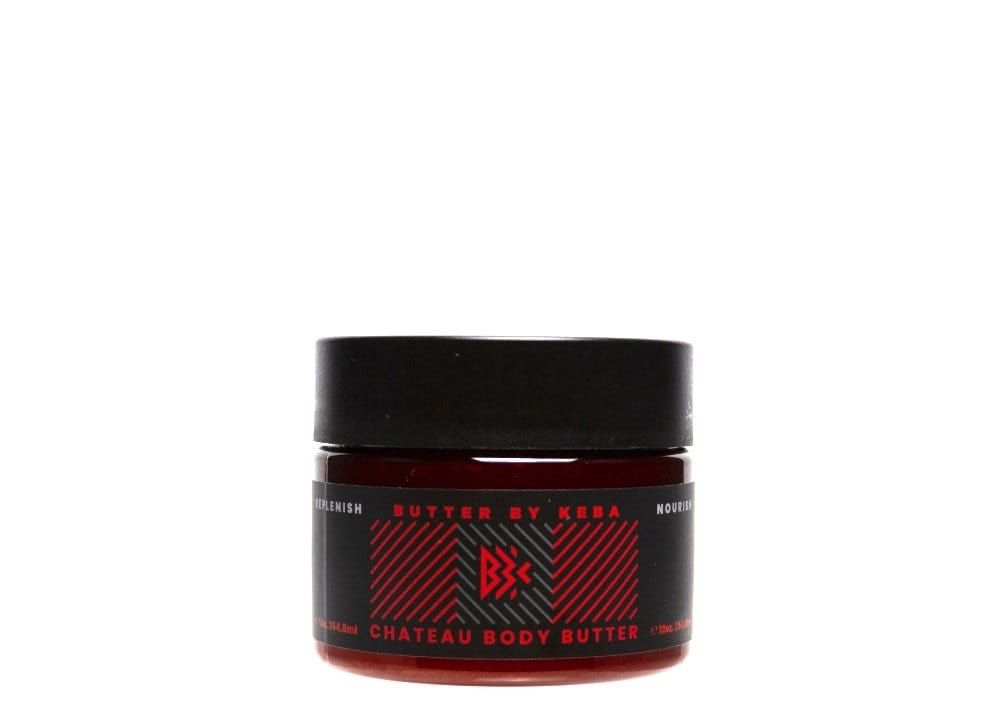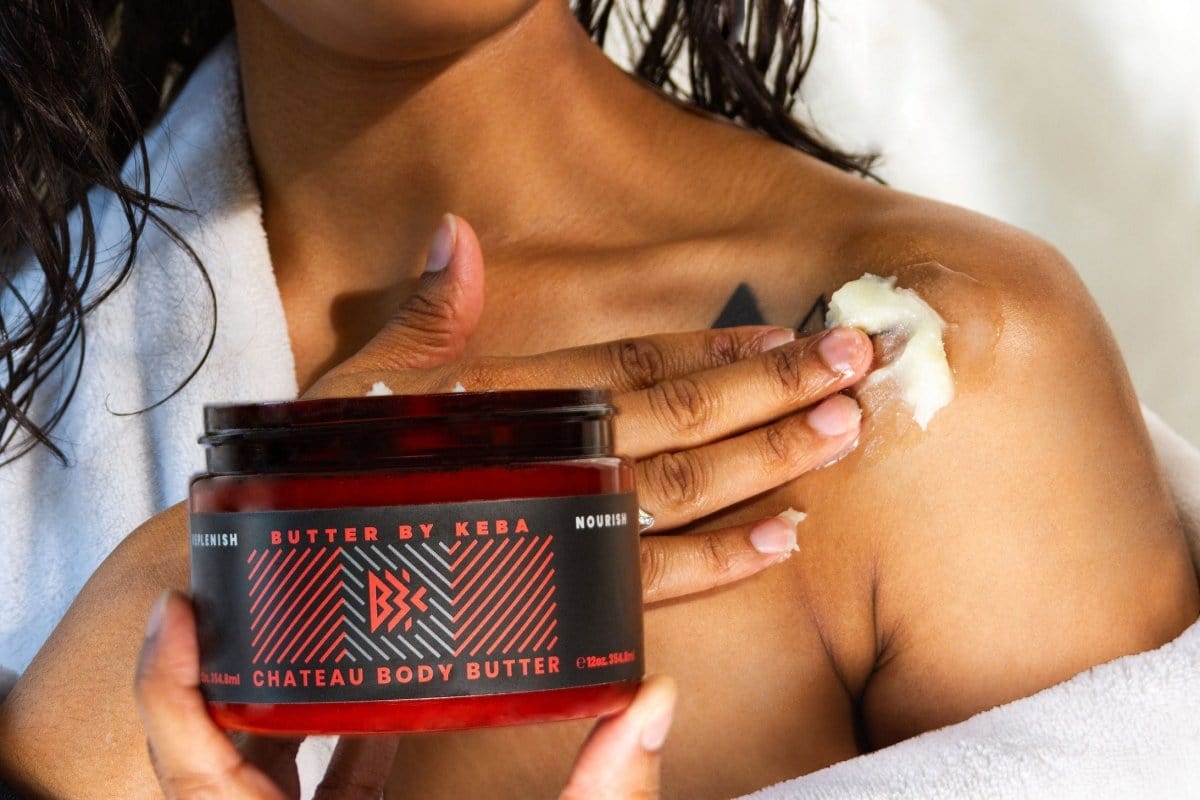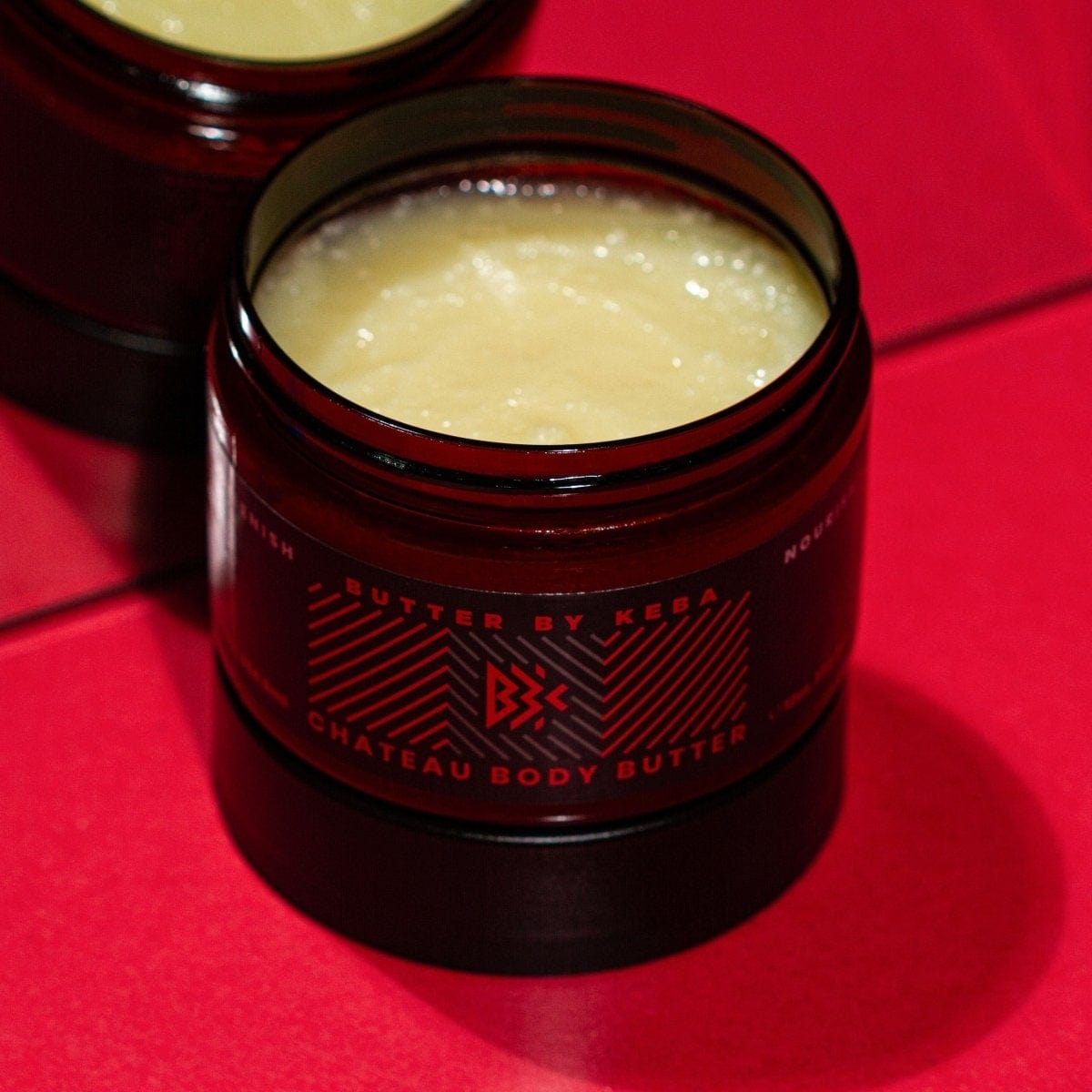 Chateau Ultra Moisturizing Body Butter
A cool blend with a warm, creamy, almost caramel finish. 

This blend was inspired by my late Grandfather who wore a traditional classic Fougère, a blend typically comprised of a standard accord of notes that include Lavender, Spice, Oakmoss and sweet top notes blended to smell like a fern. However, Chateau is my modern, fun twist on a men's Fougère that is a tad sweeter, creamy and can also be worn by women.  Some could say it can tiptoe into the gourmand family.

Bottom notes - natural blends of Cardamom, Cedarwood, Vetiver, Cinnamon leaf essential oils and musk fragrance.  

Heart notes - natural blends of Icelandic Sea Moss, Rice Milk, Chamomile & Neroli NFO (mood boosting) 

Lavender Essential Oil (calming) and a Palmrosa EO, Eucalyptus EO accord considered to be a "relaxation" blend in aromatherapy.  

Top notes of Pink Grapefruit EO (stimulating),  Sweet Orange EO (energizing) and Bergamot EO.
 Restore + Nourish with Moisturizing Fragrance
Our premium body butters  are paraben free made from Shea, which is oil rich in fats derived from the karite tree  and known to be an ultra skin softening and restorative moisturizer. The texture of our butters is like real butter that melts right into the skin. 
It works wonders for the feet as well as locks in moisture  for the entire body when used fresh out of the shower.
Shea butter is known to be nourishing, promotes elasticity and moisturizes.  

 

Our butters are stirred into a smooth balm that melts into the skin like butter on warm bread, leaving it soft, supple but never greasy.  
We add plant based oils of grape seed, rice bran oil and candelilla wax to make the butter more soluble. Grape seed & Rice bran oils are known to be  wonderful skin foods.  Our oils are expeller pressed without solvents.
Candelilla wax contributes shine and functions as a fast-absorbing emollient as well as nourishing conditioner and is reputed to help reduce the appearance of stretch marks.